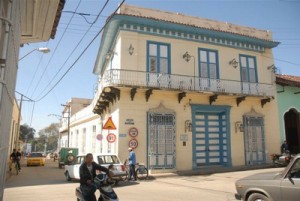 With more clarification on the foundation issue than on the order it got among the first villages founded in Cuba, Sancti Spiritus will welcome its 499th anniversary next June 4th .
This celebration is prior to the long-time awaited half-millennium which, despite popular enthusiasm, must be dedicated greater efforts so as to make it the province's major festivity.
This is the only territory where two of the first Cuban settlements coexist. This fact could be taken advantage of to organize a huge celebration, for which it might be necessary to bring Sancti Spiritus and Trinidad's cultures closer together.
The so-called City Museum of the Caribbean rehearsed its half-millennium celebration last January, which did not meet all expectations. It is now up to Sancti Spiritus to do the rehearsal from June 1st to 4th.
An extensive program of cultural activities has been worked out in order to please the people, and to enrich their cultural heritage. Art exhibitions, children shows, gastronomic and book fairs, sport competitions, and concerts by local artists have been scheduled from this Saturday on. Performances will take place in different locations of the city, mainly Serafin Sanchez Park area, the boulevard, and Delio Luna Echemendia Fair Center.
Also worth noting are the announcement of the winners of the musical composition contest next Sunday at Teatro Principal, the lecture by local historian María Antonieta Jiménez Margolles, the cultural gala at Serafin Sanchez Park on the eve of the 499 anniversary, and the celebration of the first year of Casa de la Guayabera.
The 499 foundation anniversary of Sancti Spiritus must be taken into consideration as the preamble of the half-millennium, a too much important celebration that by no means should be left to chance.