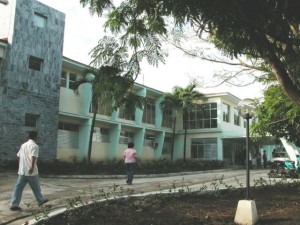 The incorporation of videocolposcopes (digital diagnostic method to identify gynaecological diseases of the cervix) in Sancti Spiritus's clinics, avails more reliable diagnosis of cancerous conditions in local women.
According to Dr. Sahyris Torres Santos, coordinator of the cancer program at the Provincial Health Offices, Sancti Spiritus is the country's first territory to be fully provided with such diagnostic method.
Dr. Torres pointed out that over 3 000 patients have been so far submitted to this medical examination, thus allowing the early detection of malignant and precancerous pathologies. Dysplasia and Human Papilloma Virus were the most frequent precancerous health condition identified.
Malignant tumours remain the leading cause of death in Sancti Spiritus.