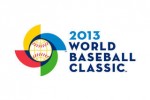 The Netherlands advanced to the semifinals at the 3rd World Baseball Classic after defeating Cuba 7-6 at the second stage of the championship, held in Tokyo.
Cuba reached inning eight after scoring 6-4, but a homerun by Andrelton Simmons tied the game. In the ninth inning, the Dutch connected a hit, which was the flame that triggered the victory by sacrifice with fly to the outfield.
Loek Van Mill gave the victory to Holland, which ratifies its position as one of Cuba's major rivals in this international event. Holland will go against Japan on Tuesday for the first place in the Tokyo Group.
The Cubans scored 12 hits, a homerun and two doubles, by they made costly errors that contributed to their defeat at the World Classic.