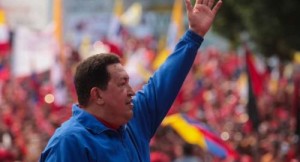 Sancti Spiritus workers, farmers, combatants, youth, housewives, and locals of all ages and professions will make line this Thursday to pay popular tribute to Venezuelan President Hugo Chávez Frías, who passed away Tuesday in Caracas.
Top political and governmental authorities from the territory, along with Venezuelan students who study here, will head the homage to be held at headquarters of the Provincial Assembly of the People's Power.
According to the official program, an honour guard will be provided with local representatives to Parliament, people who have worked in the Bolivarian country, as well as other personalities from this province. An image of the revolutionary leader will be displayed at the location, together with both the Venezuelan and Cuban flags.
The homage organizers confirmed Escambray about arrangements already made so that flowers will be available tomorrow in different areas of the city.
The pilgrimage will be also attended by a representation of people from the rest of the municipalities.