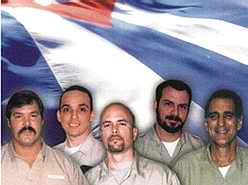 From January 22 to 27 the Invitational Cup "Cycling against terrorism and for the freedom of the Cuban Five" will be held in the Cuban central province of Sancti Spiritus.
The event will consist of five stages named after each of the Cuban Five, which is a worthy contribution of the sports movement in the territory to the fight for their release and immediate return to the homeland.
Mario Pujol, provincial commissioner of the discipline, said that the tour will get to all municipalities and will enroll about 60 athletes, including members of the national teams of road, track and mountain bike.
Also planned is the incursion of riders from the provinces of Matanzas and Artemisa, as well as from the Technical Centre of Cienfuegos, along with a dozen local athletes.
The closing ceremony will be on January 27 at 10:00 am with a closed circuit of 30 laps near Avenida de los Martires, with the start and finish lines placed in front of Centro Vision Yayabo (local TV center).