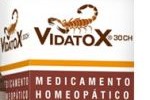 A Cuban cancer pharmaceutical, known as Vidatox 30CH, was presented in Laos, the first Asian country to have registered the drug, which improves the quality of life of patients suffering from that disease.
Addressing participants at the presentation, Cuban ambassador to Laos, Waldo Reyes, stressed Cuba's medical cooperation with other nations of the world and the historic relations between the island and the Asian nation.
Doctor Carmen Morales, a clinical test specialist with Labiofam Pharmaceutical Enterprise, explained the characteristics of the drug and its development process and how it helps cancer patients.
The presentation was attended by Laotian health officials, executives and specialists from hospitals and health care centers in different provinces of the country, as well as pharmacists and doctors, who exchange opinions with the Cuban expert.
Laotian doctor Somthavy Changvisomid, who is the general director of the Drug Department with the country's Health Ministry also attended the seminar, along with  Nguyen Tua Hai, who heads Vietnam's AMV commercial company promoting pharmaceuticals, and Labiofam's representative for Asia Gustavo Junco.