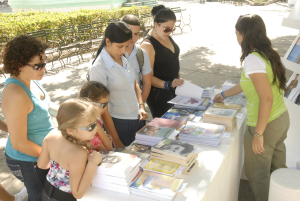 Sancti Spiritus residents bid farewell this Sunday to the 22nd International Book Fair which was dedicated to the 160th birthday anniversary of Jose Marti, historian Pedro Pablo Rodriguez, National Literature Prize winner Daniel Chavarria, and the Republic of Angola
When addressing local media, the President of the Cuban Institute of the Book Zuleica Romay Guerra considered the book event to be inclusive and plural.
"Sancti Spiritus is now challenged to make the book fair grow along with the city. I was here last year and now I have found a more beautiful town which is approaching its 500th foundation anniversary. We must find the way to make next year book fair be better than this year's", she added.
Presentation of books, keynote lectures, panels, and round tables made up the agenda of the event that is held every year in the so called Yayabo city.
This Sunday, the book fair was concluded in Sancti Spiritus with a cultural gala, from where it continued its journey to Cuban eastern territories, until closure next March 10th.