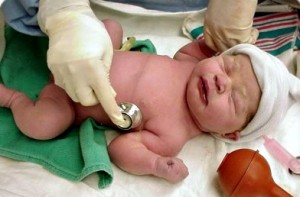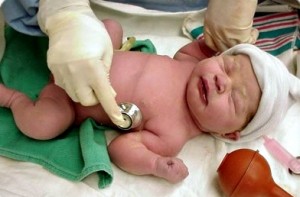 Most Cuban children who suffer from heart diseases reach adulthood.
It was such stated in the national workshop on pediatric cardiology held in the central Cuban province of Sancti Spiritus.
Chilean Doctor Katia Rivera, specialist on pediatric cardiovascular surgery, pointed out that in 1959, less than 20% of cardiac children in Cuba became adult people. Nowadays, over 85% are able to make it.
It's impressive to see what the National Cardio-Pediatic Network has managed to do for the recovery of childen who were condemned to die in the past. Now they have the possibility to live and integrate themselves into society, added Dr. Rivera, who studied her medical and specialization careers in Cuba.
During the forum, which concluded this Saturday, the effectiveness of the Cuban program for early detection and due treatment of congenital heart conditions, was also highlighted.
Dr. Eutivides Aguilera, head of the Rehabilitation Center of Havana's William Soler Hospital, emphasized on the survival of women who have undergone surgery to solve heart conditions. Thanks to the health care provided, they are able to enjoy their child bearing years.
She also said that those women who have the functional ability for pregnancy, are able to give birth to healthy children free of any manifestation of heart disorders.
Professors Michael Taynan (English) and Gunther Fischer (German), who have been cooperating with Cuba for several years now, praised the quality of the workshop and called it a reflex of the development reached in the island in clinical cardiology and cardiovascular surgery fields.
(Taken from AIN and translated by Escambray)