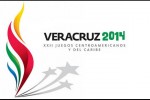 Cuba aims to present a delegation of 583 athletes at the Central American and Caribbean Games in Veracruz-2014, from November 14 to 30, 2014, in Mexico, reported an official source here.
The director of High Performance Cuban Sports Institute (INDER), Norge Marrero, said the delegation will reach that figure if they can classify the rest of the athletes expected in the coming months.
Although the delegation may seem large, we start at a disadvantage because we will not compete in 107 games, Marrero said.
Cuba will compete in 30 of the 36 sports and from the more than 800 athletes who are preparing for the event, only 75 have experience in these types of competitions.
So far this nation, which was not represented in the previous 2010 version of Mayagüez in Puerto Rico, has secured 177 tickets.
Athletes classified so far will compete in cycling, shooting, fencing, football, artistic gymnastics, rhythmic, triathlon, modern pentathlon, water polo, swimming, archery and softball.
The rest will try to reach their respective classifications in the events planned from January 1 to September 14 of the coming year, just two months before the regional competition.