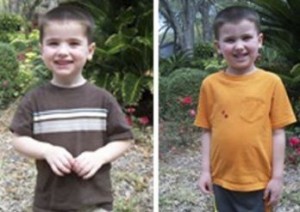 The two American children kidnapped last week by their own parents and brought to Cuba, were returned early this morning to the United States thanks to the joint efforts of the two countries to end that unusual situation.
Minors Cole Hakken, aged 4, and Chase Hakken, aged 2, were given back to their maternal grandparents, who had their custody after a legal process they undertook against the parents due to the possession of marihuana, accounted several media.
The plane that took the kids back to USA landed in Tampa (in western Florida), and ended the Cuban chapter of an operation that included the detection of the American citizens in Havana, the apprehension of the parents in the Marina Hemingway, the due notification to the competent authorities, and the turning over to the FBI agents and US Marshals.
In a press conference held at Tampa's police station, where the children were subject to strict medical exams, the FBI agent in charge of the case praised the work of Cuba's officials. "We received a great cooperation, they were fast and efficient",  said the representative of the federal bureau.
According to a statement released on Tuesday in tha national press, by Johana Tablada, U.S. deputy director in the Cuban Foreign Ministry, from the very first moment authorities exchanged diplomatic notes and there was a maintained,  professional and permanent communication between Minrex and the Interests Section of U.S. in Havana, to ensure the integrity and welfare of children.
The parents of the youngsters must face now the charges of  kidnapping of minors, unlawful flight (because they travel without permission from the US authorities) and battery.