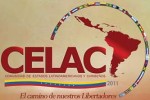 Havana will host the First Forum of Education Ministers of the Community of Latin American and Caribbean States (CELAC).
The announcement was made by Cuban deputy foreign minister Abelardo Moreno, who explained that the meeting will take place February 7 in the context of the International Congress Pedagogy 2013, to be held at the city's Conventions Hall.
The forum is one of CELAC meetings scheduled for 2013 under the presidency of Cuba, which will begin chairing the regional bloc during the upcoming 1st Summit of Heads of State and Government to take place January 27 and 28 in Santiago de Chile.
Along with the ministerial forum on Education, Surinam will host a meeting of culture ministers with the community, which was set up December 2011 in Caracas by 33 independent Latin American Caribbean nations.
Other forums on the schedule will deal with issues such as drugs, infrastructure and the need to achieve a new regional architecture, the deputy foreign minister told Prensa Latina news agency.