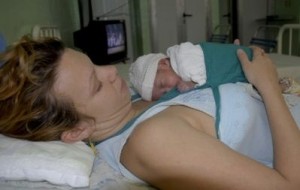 Over 3800 births are reported in the Cuban central province of Sancti Spiritus, exceeding in 40 the statistics for the same period last year, which is a slight increase in that indicator in the territory.
According to Dr. Teresa Maria Alonso Suárez, specialist in General Medicine and head of the Maternal and Infant Care Program (PAMI ) in Sancti Spiritus, "there is a program to increase pregnancies in young women in fertile age".
Alonso Suarez said that it "works with the preconception risk in the use of folic acid and polivit (Cuban vitamin supplement) long before gestation in order to reduce birth defects ; project covering more than 16 000 adult females in these age groups".
Furthermore, explains the doctor, there are some expectations of creating low-tech centers in order to increase consultations for infertile couples, which exist in all municipalities of the province.
All this will add to the family planning consultations from the Primary Health Care, which have been enabled in order to conceive pregnancy at the right time.
Health strategies implemented in the territory aimed, also, at studying the risks of each of the couples who decide to have a baby to thereby reduce future complications during pregnancy .