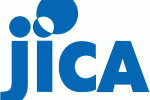 Cuba and Japan signed an agreement establishing a new framework for cooperation in advanced medical technologies, with the participation of the Japanese private sector.
According to a press release from the Cuban mission to Tokyo, the accord was signed between the Japanese International Cooperation Agency (JICA) and a Cuban delegation, comprised of senior officials from the Ministry of Foreign Trade and Foreign Investment (MINCEX) and the Ministry of Public Health (MINSAP).
This is an effort to establish a new framework for mutually beneficial cooperation in the sector of advanced medical technologies, with the participation of Japanese private capital, the sources said.
During their visit, the Cuban delegates visited and held meetings at the Ministry of Foreign Affairs, the Ministry of Economy, Trade and Industry, the Japanese Parliamentary League for Friendship with Cuba, and the newly created program "Medical Excellence JAPAN."
They also exchanged views with representatives of leading Japanese companies on the development, manufacture, and marketing of advanced medical technologies, some with an important role in the public health system of the Caribbean nation.
The Cuban delegation was presided over by Rigoberto Enoa, director of Economic Policy for Asia and Oceania at the Ministry for Foreign Trade (MINCEX), and Alicia Camacho, an official from that Ministry, as well as a group of eminent doctors and members of the National Public Health Commission of the Cuban Parliament.
The delegation was received by Akihiro Nishimura, secretary general of the Japanese Parliamentary League of Friendship with Cuba, who offered thanks on behalf of his colleagues for the opportunity to interact with Cuban parliamentarians and members of the visiting group.