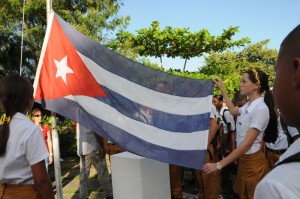 Preparations for the 2013-2014 year began on Monday with political and cultural galas in each student facility and the will to improve the teaching task and other social emergency: education.
Thirty-three kindergartens, 293 primary schools, 37 junior high schools, 13 senior high schools, 20 polytechnics, 13 Special Education Centers and 27 for Adults Learning opened on Monday in the Cuban central province of Sancti Spiritus, officials said.
The school timer kicked off and with it the endurance race rather than a speed one, on "game" that not only includes learning Spanish, Mathematics, History, Geography, Biology or Physics, but also human values​​, work ethics, respect and social composure.
Economic and tax culture, sex education, health and the environment also comprise that other curriculum necessary for our survival in society. But the family has to be the educational supplement, those fascinating "school elves" essential for growth.
[nggallery id=75]