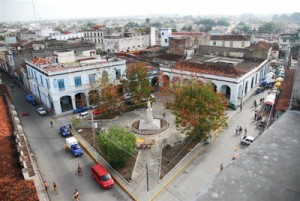 Several activities have been scheduled to mark the date such as artistic galas, activities for children and young people, exhibitions, fairs, and homage to local personalities, among others.
The festivities for the 498 anniversary of the Village of Sancti Spiritus were started this Friday and will last until next June 4th, when it was founded by Diego Velazquez back in 1514.
The traditional Solemn Assembly of the Municipal Assembly of the People's Power will be held June 4th.
According to documents quoted by historians, it was June 4th, 1514, when Friar Bartolome de Las Casas said the foundation Mass and his famous sermon in which he condemned the mistreatment to which natives were submitted to.
The Village of Sancti Spiritus was founded in the proximities of the Tuinucu River, and began to be transferred to the banks of the Yayabo River six years later, where it was definitely settled in 1522.