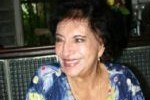 The 14th Voices of the Republic Colloquium will be hosted in Sancti Spiritus May 15 through 18 with the attendance of guests from several other Cuban provinces.
According to Juan Eduardo Bernal Echemendía, president of the local subsidiary of the Jose Marti Socio Cultural Society, some 50 papers will be debated in the forum.
This year's event will honour the 110 birthday anniversary of Cuban National Poet Nicolas Guillen, as well as sculptor Rita Longa and prolific intellectual Mirtha Aguirre's  centennials, and the 90th birthday of local painter, poet and writer Thelvia Marín Mederos.
The ninth volume of the book Voices of the Republic will be launched within the framework of the forum, which contains reflections from the last two celebrated events.