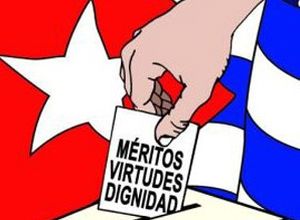 Sancti Spiritus eight governmental bodies hold a special session this December 16th, to nominate the candidates to the Provincial Assemblies of the Peoples's Power, and the delegates to Parliament.
According to Domingo Gutiérrez Gutiérrez, president of the Provincial Candidature Commission (CCP, in Spanish), a thorough process carried out in the territory, allowed for 465 pre-candidates to the provincial assemblies and 95 to Cuban parliament.
So, this Sunday, the current 696 representatives to local government in Sancti Spiritus must nominate 75 provincial delegates and 25 Parliament members, Gutiérrez added.
The CCP president also explained that municipal delegates will compose up to 50% of the provincial assemblies and Parliament. In this nomination phase, those grassroots delegates make their decisions on behalf of the people they represent.
Next February 3rd, people will go to the polls to vote for the nominated candidates.