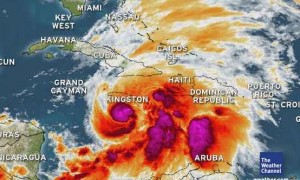 The Provincial Defense Council was activated in Sancti Spiritus, after the announcement of the information phase for this central Cuban territory due to hurricane Sandy.
Local authorities called the population to closely watch the effect of tides on the northern coast, as well as the precipitations associated with this meteorological event.
State bodies, economic entities, social institutions, and people in general must obey whatever protection measures are adopted, the Provincial Defense Council said.
Jose Ramon Monteagudo Ruiz, president of the Provincial Defense Council, called to precise the measures in each and every sector, and to be ready in case that the territory is hit by heavy rains.