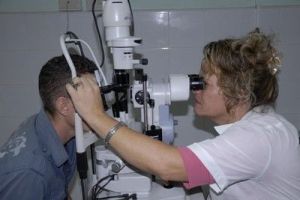 Over 2000 health collaborators from Sancti Spiritus work in several countries around the world as a reaffirmation of the Cuban solidarity in this important sector.
The daily activity of professionals in the field spans more than 40 nations in the globe, where a sustained drive is carried out with the premise of improving the quality of life of the population.
The training of more than 700 future health professionals at the Medical College of the territory, which once graduated will return to their countries to provide medical care, is another fruit of solidarity
As part of the collaboration over 1700 doctors, nurses and technicians of the central Cuban province work in the Bolivarian Republic of Venezuela.
Taken from Radio Sancti Spiritus/Translated by Escambray