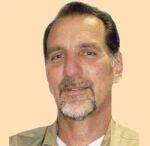 Paraguayan solidarity associations demanded on Sunday that the U.S. government grant a permit to Cuban antiterrorist fighter Rene Gonzalez to travel to Cuba.
The demand echoes a request from Gonzalez, who is on supervised release after serving 13 years in prison, to visit his seriously-ill brother.The meeting of solidarity organizations, also attended by Cuban residents in Paraguay, took place at the residence of Cuban Ambassador Bernardo Guanche.
The meeting was attended by Paraguayan intellectual and composer Mario Casartelli, who sang one of his songs dedicated to the Cuban antiterrorist fighters unjustly held in U.S. prisons.  The film "Justice Outside the Court" was screened during the event.
Guanche presented Gonzalez's humanitarian case and explained that he served a long unjust sentence in the United States for defending his people from terrorist actions organized in Miami.
Not even a 15-day permit to visit his brother Roberto, who is seriously ill in Havana, has been granted to him, the Cuban ambassador added.
Participants in the meeting expressed support for Rene Gonzalez, Gerardo Hernandez, Ramon Labañino, Fernando Gonzalez and Antonio Guerrero, and discussed the actions to be taken so that Rene can get a permit to visit Cuba and, in general, to promote the solidarity work with the Cuban Five, as they are known internationally. (Taken from PL)