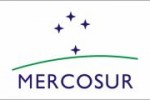 South American foreign ministers have suspended Paraguay from the regional trade bloc, Mercosur, over last week's parliamentary coup against President Fernando Lugo, Argentine Foreign Minister said on Friday.
Paraguay, one of the four founding members of the Mercosur bloc, was banned from this week's summit held in Mendoza, Argentina, as the regional leaders expressed their rejection of the parliamentary coup carried out by the Paraguayan right-wing against the constitutional president Fernando Lugo.
"Through a unanimous decision by Mercosur permanent and associate members, it has been decided– because of the events that occurred last Friday– to suspend Paraguay's participation in this presidential summit," Argentine Foreign Minister Hector Timerman said on Friday at a news conference.
Last week Paraguay's Senate removed Lugo from office after a five-hour impeachment trial. He was accused of mishandling an armed clash over a land dispute in which seven police officers and ten landless farmers were killed on June 15.
Lugo was immediately replaced by his pro-US deputy, Federico Franco. The move has prompted harsh criticism inside the country and among its neighbouring nations.
South American officials said that the suspension of Paraguay will stand until "democracy is fully restored" to the country.
Several South American nations, including Argentina, Venezuela, Brazil and Cuba, have recalled their ambassadors from Paraguay's capital Asuncion, permanently or for consultation, in a bid to show their opposition to the dismissal of a democratically elected president. (Taken from RHC)