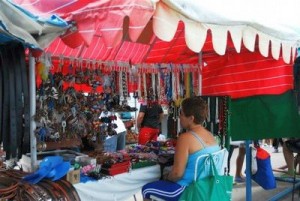 Over 3 800 women have been so far reported self-employed in the central Cuban territory of Sancti Spiritus.  According to sources from the Provincial Work and Social Security Office, figures in this respect are higher when compared with last year's.
These women are mostly dedicated to the food sale business, and many have applied to work as babysitters or dressmakers, among other jobs. Choices for self-employment have been gradually increasing, and so has the amount of women involved in such non-state jobs.
Since the Ministry of Work and Social Security passed the Resolution No. 32, in 2010, over 15 700 people in Sancti Spiritus have been authorized to become self-employed workers.