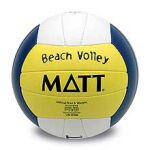 Cuba will host the ninth stage of the beach volleyball circuit of the North, Central American and Caribbean Confederation (Norceca), said press media in this capital Monday.
The city of Varadero will be the venue for the circuit for the second consecutive year, increasing the number of stages to 18 in 2012, with competitions in both sexes.
Norceca added Varadero will organize the competition from June 6 to 11 with the presence of 64 couples from 15 countries, besides Cuba as host.
According to Norceca, Mexico appears with the largest number of stages with four, followed by Cayman Islands, Dominican Republic and the US, all of them with two. Another eight nations will appear for the first time.
The program says action will start in the Cayman Islands from March 21st to 26th to conclude in the same country, from December 5 to 10, with an intermediate recess because of the celebration of the 2012 Olympic Games in London. (Taken from PL).