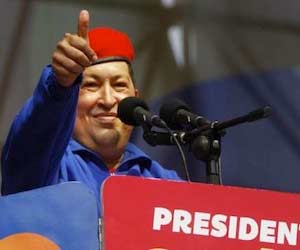 The head of the observers' mission of the Union of South American Nations (UNASUR), Carlos Alvarez, said that "there is no possibility of fraud" in the Venezuelan electoral system, so "the voters' can not be distorted."
Venezuela's electoral system "is easily auditable and some irregularities have already been detected," Alvarez said Tuesday after attending audits conducted by the National Electoral Council (CNE) and holding talks with opposition political leaders.
The head of the UNASUR mission said the credibility of the electoral system provides a "peace of mind."
The CNE officially welcomed the 40-member UNASUR observers' mission, as well as technical experts of the member countries' electoral system on Wednesday morning, in the capital, Caracas.
During the ceremony, Alvarez instructed the UNASUR observes about their work on the field and announced that 157 nations had already accepted the invitation to participate in Venezuela's election process.
On Sunday, September 30, Venezuela's National Electoral Council conducted the last audit, where the UNASUR mission observed the functioning of the automated electoral system and toured facilities of the National Center for the preparation and distribution of voting machines.
The Venezuelan government had asked the regional bloc, which also includes Argentina, Bolivia, Brazil, Chile, Colombia, Ecuador, Guyana, Paraguay, Peru, Suriname, Uruguay, to send an escort mission to the country to observe the presidential elections on October 7.