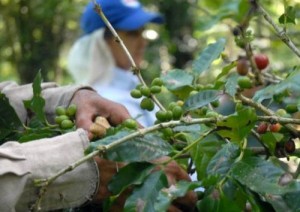 In order to take advantage of the seasonal ripening of coffee beans, a new coffee harvest has been started in the lower lands of Trinidad and Fomento range of mountains, where coffee is mostly grown in Sancti Spiritus.
Local experts stated that coffee production will be lower than in the previous campaign, due to the development program introduced in recent years which favours the renewal of aging plants. On the other hand, highland plantations where damaged somehow with last May heavy rains.
Some 1700 regular employees will take part in the coffee harvest. As in previous occasions, students will be called for support in the peak moments.
The start of the coffee harvest in Sancti Spiritus was preceded by the completion of the planting program planned for this year, about 390 acres, located primarily in Trinidad.