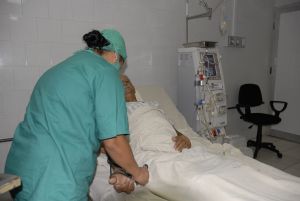 Over 650 000 products were reused last year in Sancti Spiritus's health facilities, a fact that allowed saving thousand pesos, and reducing the purchase of different kind of materials.
In order to recycle the devices and materials for further use, an ethylene oxide plant chamber was installed at the Camilo Cienfuegos Provincial General Hospital, the largest health facility in the territory. This equipment is considered essential to reprocess such resources.
Probes, oxygen masks, nebulizers and glass syringes are some of the items and expendable material recovered. But the possibility of resusing dialyzers and arterial branches, considered indispensable in the hemodialysis treatment, was reported as the most important achievement.
There are nearly 40 health institutions in this central Cuban province such as hospitals, polyclinics, tertiary health care facilities and dental clinics.