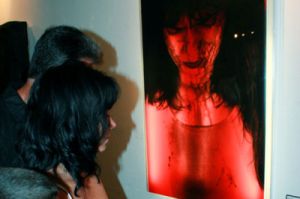 Since last September 7th, the Cuban southern municipality of Trinidad hosts the exceptional art exhibition Trozos de existencia (Pieces of existence).
The Cuban artists with presentations are Vicente Bonachea, Roberto Diago, José Fúster, Alexis Leyva (Kcho), Mabel Poblet, Ernesto Rancaño, Eduardo Roca (Choco), Jorge Luis Santos, Iván Basso and Jorge César Sáenz.
Trinidad was the third Cuban village founded in 1514 by Spaniards. It is considered one of the best preserved colonial cities, both in Cuba and in Latin America. In 1988, it was announced UNESCO's World Heritage Site, along with the picturesque Valley of the Sugar Mills.
The exhibition was coordinated by Cuban photographer and documentary maker Roberto Chile, who was also its curator. It was his purpose to bring to Trinidad a sample of the best contemporary art, intention that has been warmly welcomed.
According to Chile, what the artists brought to Trinidad are just pieces of their own existence, with which they want to share the joy of locals on occasion of the city's festivities, and to pay tribute to their close friend Vicente Bonachea.
The Tristá gallery, from the city's Conservator Office, is the venue of the art exhibition, which will be displayed until next October 3rd.
[nggallery id=33]