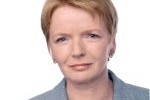 Several MEPs expressed Thursday their disagreement with the proposal of the European Parliament of taking reprisals against the government of Argentina after they nationalized the company YPF.MEPs demanded the European Union (EU) partial suspension of the tariff privileges granted to various Argentinean products for entering to the Europeans markets.
In this regard, a document was approved by 458 deputies, but was rejected by the legislators of the bed of the Greens / European Free Alliance and United Left.
On behalf of the parliamentary left, its president, Gabi Zimmer, asked to respect the Argentine government's decision to nationalize part of Fiscal Oilfields.
Zimmer supported the sovereignty of Buenos Aires to decide on the management of its strategic natural resources. (Taken from PL)