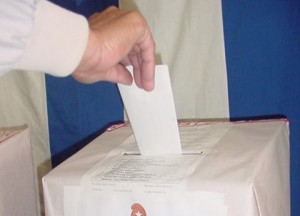 "Voting is a more delicate deposit than any other, because it goes with life, honor and future …", said José Martí while alluding to the constitutional right in which all Cubans will be involved this Sunday when we have the opportunity to elect the delegates to the Municipal Assemblies of  the People's Power.
Some 1202 polling stations will open from 7:00 am to 6:00 pm to choose the representatives to local government bodies among the 1492 nominees previously selected in the Cuban central province.
As usual, each plebiscite in Cuba becomes a popular activity that begins with the free and secret vote of all citizens.
According to the instructions of the electoral authorities and the provisions of the Law No. 72, in order to perform the voting it is of the essence to present the ID or the identity card in case of members of the armed forces.
The act of marking the ballot is individual and it is only allowed to vote for only one candidate. If a physically impaired voter needs assistance, he or she may chose a person to do so, provided it is not one of the candidates, or any election authority
When being hospitalized or bedridden and seek to exercise the right to vote, the ballot should be taken to that person by a member of the electoral table.
When the referendum concludes, a public scrutiny within the station takes place and the votes received by each candidate and the final results are publicly exposed. The one who gets more than 50 percent of the valid votes cast is elected. In the case of districts in which none of the candidates reach more than the half, a runoff is to be carried out on Sunday, October 28th.