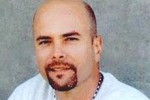 The defense team for Gerardo Hernandez, one of the five Cuban antiterrorist fighters sentenced to long prison terms in the United States, will file an appeal on Monday, Aug 20, to overturn his unjust conviction, activists said today.
U.S. lawyer Martin Garbus will introduce an affidavit in the United States District Court in Miami, to support the habeas corpus appeal for Gerardo and the reversal of his conviction, citing misconduct by the U.S. Government during the trial, said the National Committee to Free the Cuban Five, as they are universally known.
Gerardo, sentenced to double life sentences plus 15 years, was detained in 1998 along with Rene Gonzalez, Ramon Labañino, Antonio Guerrero and Fernando Gonzalez, for monitoring violent groups from Miami that were organizing and carrying out actions against the island.
Through the affidavit, a 82-page text, the defense team will ask the Court, on behalf of Gerardo, to order discovery from Washington of evidence that reveals payments to journalists from the public treasury, to create a hostile atmosphere and promote the imprisonment of the Five.
The appeal also seeks to achieve an oral hearing in favor of Gerardo, who along with his companions tried to prevent terrorist actions like those that have left more than 3,000 victims in Cuba in the last 53 years.
The statement that renowned jurist Garbus will present provides details of the covert operation mounted by the U.S. Government through its paid journalists, especially in Miami, to generate an environment favorable to the conviction of the Five.
Gerardo, Ramon, Fernando and Antonio are still in prison, while Rene is serving three years of supervised release, which has been described as an additional punishment.
Thousands of people worldwide, many of them grouped in committees of solidarity with the antiterrorists, as well as legislators, intellectuals and more than a dozen Nobel Prize winners have demanded that Washington return the Five to Cuba immediately.
(Taken from PL)