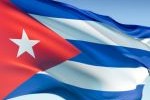 Cubans will officially set up all 167 municipal electoral commissions on Tuesday throughout the island as part of the first stage of general elections taking place this year in the country.
Each commission will be made up of its president, one vice-president, one secretary and another 14 members, Juventud Rebelde newspaper reported.
The electoral bodies are in charge of creating all material and logistic conditions so that all eligible voters in their districts cast their ballots on October 21, when they will elect the delegates to municipal assemblies of people's power (municipal administration and state entities). If after the election, none of the candidates gets more than 50 percent of the valid votes a second round of elections will take place on October 28.
On Monday, all provincial electoral commissions were set up on the island to prepare the election process to the provincial assemblies in their territories, the newspaper said.The municipal assemblies are renewed every two and half years, while the delegates to provincial assemblies are elected every five years.
Taken from AIN