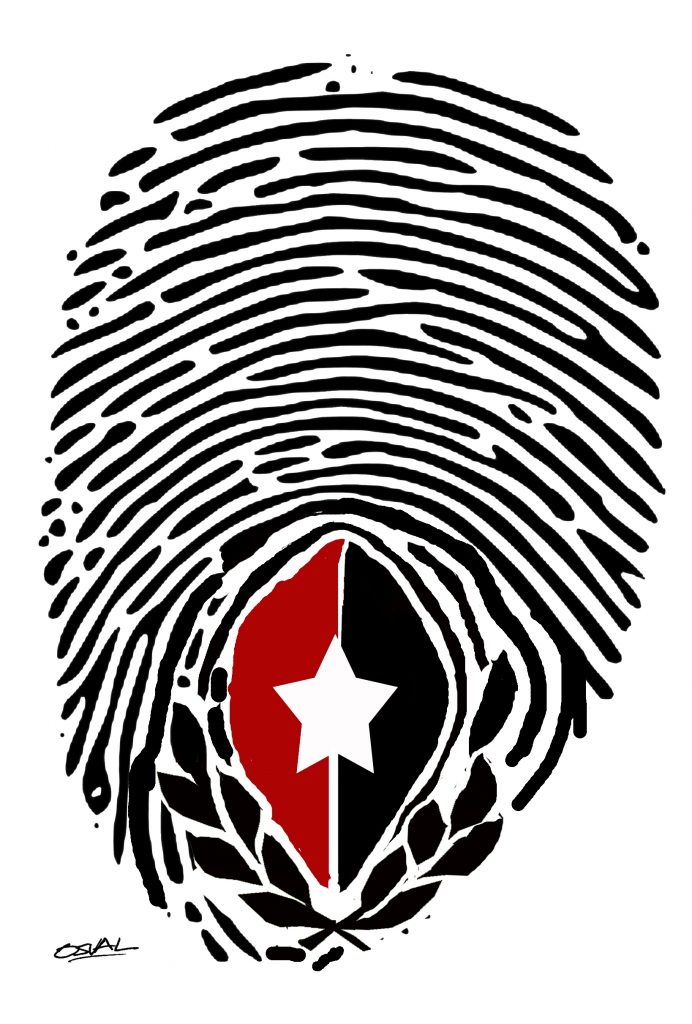 ---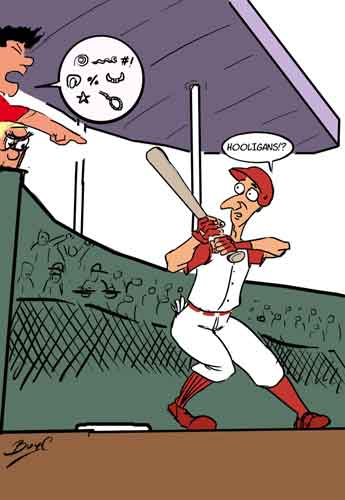 Baseball or "la pelota", as it's known in Cuba by fans, is considered the national sport of the country. Its origins officially date back to 1894 at the legendary Palmar de Junco.
This exciting and massive sport has reached countless results and made supporters on the island behave crazily enthusiastic over it. Many foreing specialists and admirers think Cuban pelota and fans are one of a kind in the world.
---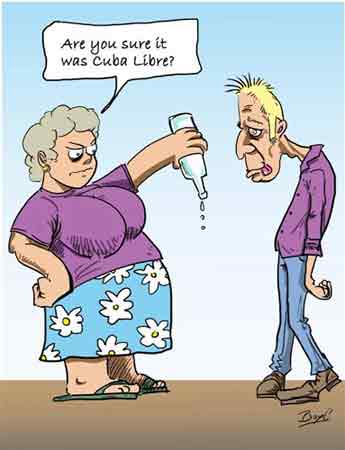 The Cuba Libre is a popular mixed drink from Cuba that combines rum, coke, and lime.
Preparation: Pour lime juice into a highball glass over ice cubes. Add rum, fill with cola, stir, and serve.
---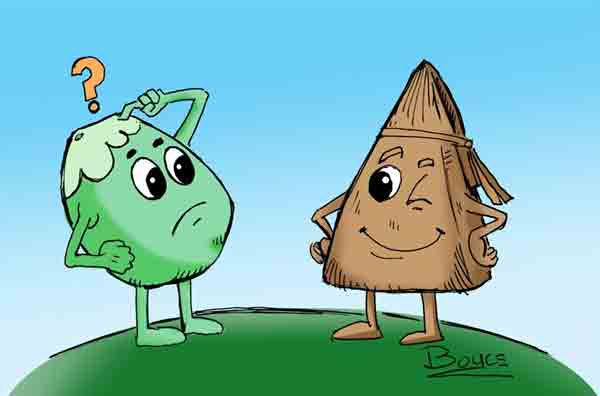 The cucurucho de coco (coconut cone), a typical Cuban recipe, from Baracoa, in the eastern province of Guantanamo, has extended to Havana, which considered it an exoticism until recently. One of the characteristic ingredients is the coconut milk, though it is not included in the cone-and the existence of several meals of that fruit, chocolate and banana, the three most important agricultural crops in Baracoa.
---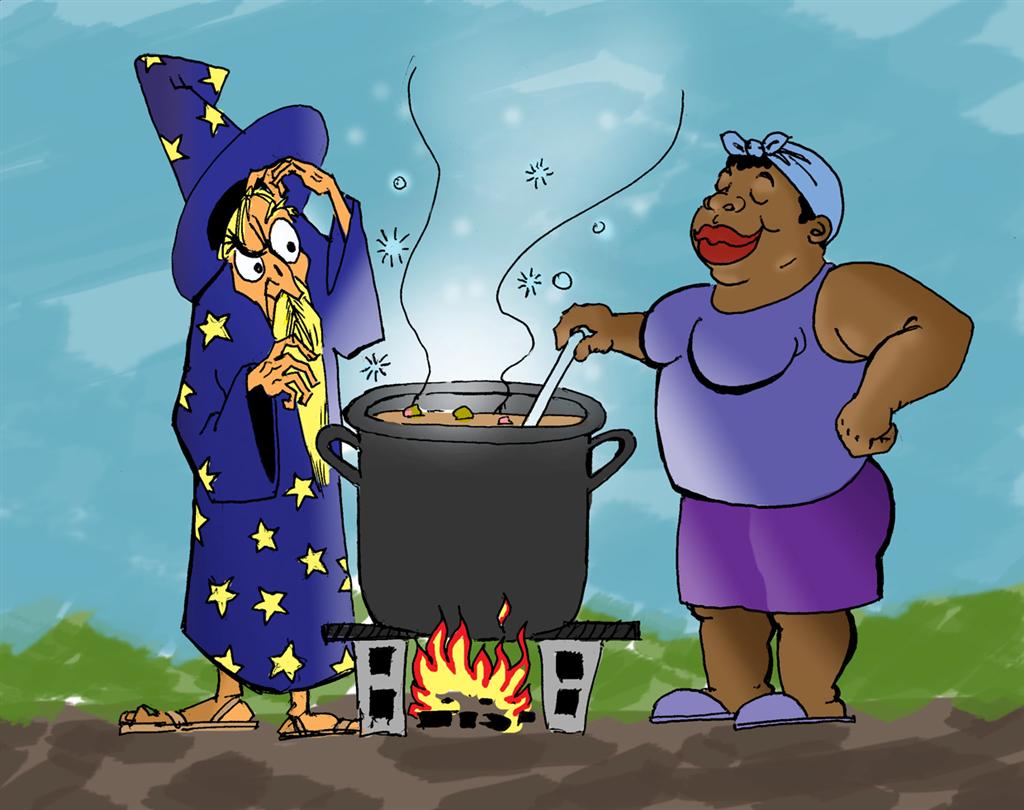 Ajiaco is a soup common to Cuba and Colombia. In Cuba, ajiaco is a hearty stew made from beef, pork, chicken, vegetables, and a variety of starchy roots and tubers classified as viandas.
Ajiaco is believed to have become popular in Cuba during the 16th century, particularly among rural Cubans, although it was occasionally enjoyed by the upper class. Cuban ethnologist Fernando Ortiz stated that ajiaco was a meal typical of the Taíno, and was an appropriate metaphor for Cuba being a melting pot.
---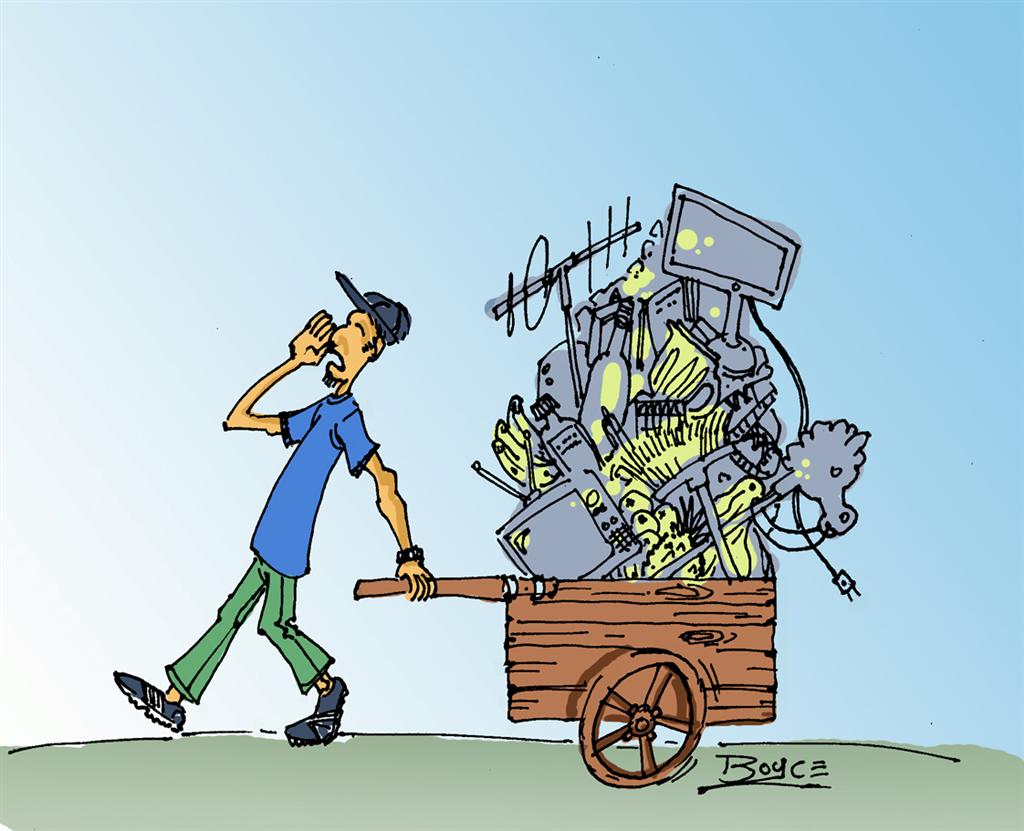 El pregonero (crier or town crier) is an essential chapter in the folklore of the Cuban people, as he or she has his/her secrets and magic. According to their imagination and musicality, each vendor can improvise cries that may vary in virtuosity. The concept as such is now understood as the chanting of street vendors who make their work more bearable and show their potential clients an exquisite variety of products, which in many cases have nothing to do with each other. Thus, brooms, brushes and hangers converge with needles, pieces of gold, slippers, towels … an actual shop right in front of your eyes.
---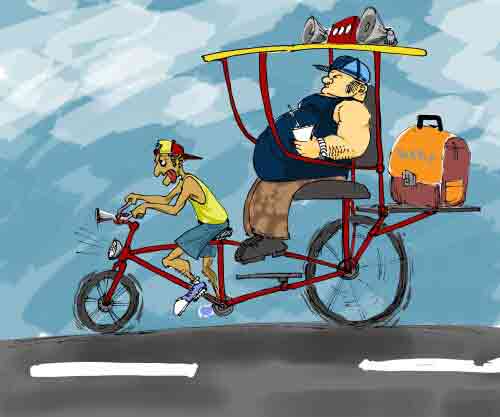 Bicitaxis are not a Cuban creation, however, the inventions made to the artifacts by locals made them unique in the world. Moved by human traction and using bicycles as a principle, these have become an important means of transportation in cities. The charisma of Cuba's inhabitants makes the tour special, and scenarios have it that both, the driver and the client get involved in long talks, while the latter even helps in the most difficult parts of the roads. Funny claxons, man-made luggage racks, and several objects may be present in these necessary transports in the island.
---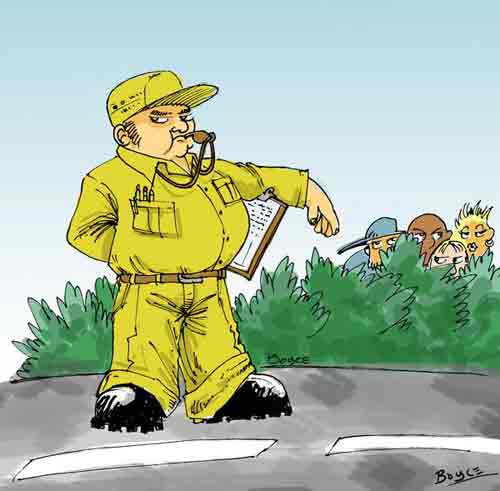 El Amarillo (The Yellowman) is Cuba's creation to facilitate hitchhiking and it is considered the most economical for travellers to move within the island. Named after the color of the uniforms, the yellowpersons (because women are also taking this job) are in charge of puntos de recogida (pickup points) where state-owned vehicles are required to stop and collect hitchhikers in accordance with their destination. When the Amarillo is present, travellers are to pay a cheap fee when they get picked up.