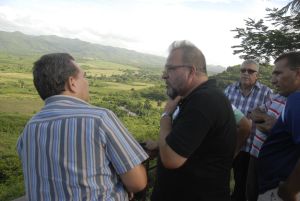 Cuban Tourism Minister Manuel Marrero Cruz inaugurated on Sunday a new facility in the Sugar Mills Valley Viewpoint, declared Cultural Heritage of Humanity in 1988, along with the city of Trinidad, in southern Sancti Spiritus.
Marrero Cruz praised the exclusive area, appreciated its visual landscape and recommended to fully exploit its potential in order to increase foreign exchange earnings, a key objective of the tourism industry, according to the Economic and Social Policy Guidelines of the Cuban Communist Party and the Revolution, adopted at the Sixth Congress of the organization.
The top official of the sector announced the start of a second phase in the newly opened unit, which is part of the comprehensive recovery of the Sugar Mills Valley, started in 2009 under the guidance of the Ministry of Tourism.
In words of Manuel Marrero, the cultural background on the history and heritage values ​​of the Valley of the Sugar Mills should be a challenge for the Viewpoint workforce, which belongs to Sancti Spiritus branch of the Palmares Group.
The work is valued at about a quarter of a million dollars, said sources from Palmares.
Initiated in September 2011, with the support of specialists of the Ministry of Agriculture in Sancti Spiritus, the constructive work included the demolition of the old center.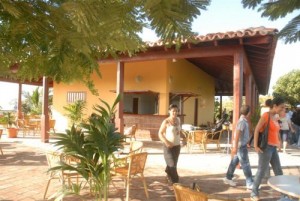 The facility, located at the km 5 of Trinidad-Sancti Spiritus road, in a place known as Loma del Puerto, provides a service of gastronomy, a warehouse, a new section for waste treatment, among other areas.
Jose Ramon Monteagudo Ruiz, member of the Central Committee of the Cuban Communist Party, and first secretary in the province of Sancti Spiritus, also attended the opening of the new center.