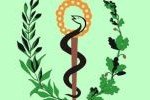 The Cuban Public Health Ministry (MINSAP) announced the conclusion of an outbreak of a water-borne gastrointestinal infection in the eastern Cuban province of Granma, where authorities had diagnosed the presence of Vibrio Cholerae.According to a press release, the ministry says the cholera outbreak has ended in the island with more than 10 days having passed since the last confirmed case.
This epidemiological situation occurred in a period characterized by heavy rainfall and high temperatures, which increase the risk of water contamination and diarrhoeal diseases, the text stated.
As part of the outbreak, which started in Manzanillo, with associated cases in other municipalities in Granma, Santiago de Cuba, Guantanamo and Havana, some 417 confirmed cases were reported, most of them corresponding to adult patients, and only three people died.
As a result of analysis, the ministry diagnosed the presence of the enterotoxigenic bacteria Vibrio Cholerae O1, which was confirmed by medical laboratories in the area, the Pedro Kouri Institute of Tropical Medicine, and the National Institute of Hygiene, Epidemiology and Microbiology.
Since the first cases appeared, the island's health institutions adopted the necessary measures for clinical care and epidemiological surveillance, the active search for possibly infected patients, and health education, to prevent the spread of the disease. (Taken from PL)