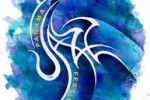 The ninth edition of the Panama Jazz Festival will take place from 16 until 21 January and among the main guests are the Cubans Chucho Valdes and Omara Portuondo, who will perform as a duet, organizers said.Lupita Valdes, who is the publicist of the event, mentioned other guests such as the US guitarist John Scofield and his trio, vocalist Teri Roig andJohn Menegon as a duet, Puerto Rican Charlie Sepulveda, Costa Rican Luis Bonilla & NEC, and Tito Puente Jr. with the Panama Jazz Festival Ensemble.
Valdes said Omara and Chucho will share the stage to debut in Panama their latest production in which the Cuban diva, 81, who has an impressive voice, will present a repertoire of classical themes, including Veinte Años by Maria Teresa Vera.
This festival will pay tribute to the saxophonist Carlos Garnett, who will perform with his New York group.
The Festival will have several scenarios, although the main venue will be the Panama Hotel, at the Portobelo Hall. (Taken from PL).