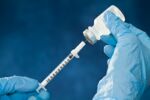 Cuban scientists are carrying out a clinic trial to verify the efficacy of a vaccine against allergy, which is administered against bronchial asthma, which has a high incidence in the country.
Developed by the National Center of Bio-Preparations, the vaccine has also been tested against rhinitis and dermatitis, two diseases that trigger allergic reactions.
More than 2,000 patients from 10 Cuban provinces are included in the trial.
The main objective is to assess drug interactions, reaction to its administration, use against different kinds of allergies, and the parameters to follow in humans after marketing the product.
Allergen vaccines were introduced in the national health system three years ago, Alexis Labrada, an expert from that scientific institution, told reporters.
Taken from Prensa Latina