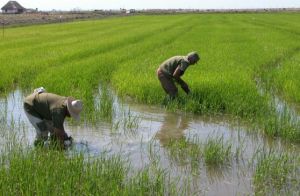 Rice growers from Sur del Jibaro Agro-Industrial Complex (CAI, in Spanish), in Sancti Spiritus, managed to recovered from the sequels of last May heavy rains, and have already met this year's scheduled rice sowing plan.
The CAI's Technical and Production Director Santiago Gómez told the media that sowing time was very tense in the end; therefore, it was necessary to use some 30 machines in the preparation of the soil.
According to Gómez, the fact of having already completed the sowing program, allows to focus on the harvest, which is at its peak at this very moment.
Local cultivators are in good conditions not to quit the compromise of supplying 40 000 tons of rice for consumption purposes. This way, Sancti Spiritus would still be considered as the country's second best territory in this respect.