Th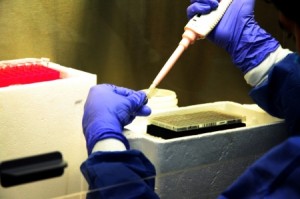 e early diagnose of complex diseases is the main objective of the researches in the central Cuban province of Sancti Spiritus opting for the National Annual Health Prize.
The award is given to doctors, dentists, psychologists and other professionals and technicians researching in the health sphere, regardless of the institution or the facility they belong to.
Immunologic and viral markers in the care of HIV patients is the title of the first of the studies, by MSc. Edelby Escobar Carmona, which consists in diagnosing the disease through a lab procedure of high scientific value.
Clinical, epidemiological and genetic study of the Smith-Lemli-Optiz Syndrome (SLOS) in Cuba is the second research, presented by Dr. Diana Martin Garcia who bases her work on the evidences confirmed by lab procedures.
Dr. Aurora Novoa Lopez, director of Science and Technology in the Medical Sciences University, stated that 22 works opted for the Annual Prize in the current year, and besides the two already awarded in Sancti Spiritus, some other 4 were acknowledged, each of them with great influences for the sector in the country.
Taken from AIN/Translated by Escambray