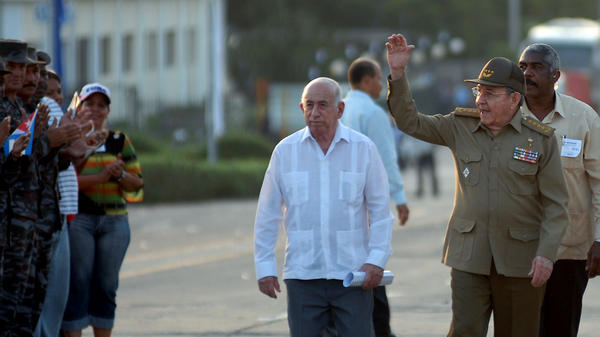 Army General Raul Castro, president of the Councils of State and Ministers, presided over the major commemoration of the 59th anniversary of the attacks to the Moncada and Carlos Manuel de Cespedes garrisons, which was held at Mariana Grajales Revolution Square, in the Cuban city of Guantanamo.
Participants in the 26th of July actions in 1953, and relatives of the Cuban five antiterrorist fighters kept in prison for almost 14 years in the U.S.A., were present at the celebration, along with several friends of Cuba.
Guantanamo was elected as venue of the National Rebellion Day commemoration by the Political Bureau of the Central Committee of the Communist Party of Cuba, in accordance with the new method through which the Cuban territories will be chosen from now on to host the historic celebration.
According to Guantanamo's Venceremos website, over 940 social facilities were inaugurated or re-opened in this territory within the framework of the 26th of July commemoration.
Guantanamo is Cuba's most eastern province. It has a 6 186, 2 km² area (the country's tenth in this respect) and a population of more than 511 000 inhabitants.