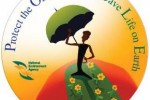 Cuba joined world commemorations for the 25th anniversary of the Montreal Protocol on Substances that Deplete the Ozone Layer, considered the most successful and spread international treaty in the environment field promoted by the United Nations.
Workshops, book presentations, exhibits and other activities related to the protection of the ozone layer and the elimination of greenhouse effect substances are taking place in different Cuban regions, said the director of the Cuban Technical Ozone Office (OTOZ) Nelson Espinosa, cited by PL news agency.
Cuba is meeting its compromise to reduce substances depleting the ozone layer, said the expert, who cited the total cut of imports by the island of Chlorofluorocarbons (CFC), as a  key measure stemming from the implementation of the Montreal Protocol.
The expert announced new projects to be implemented over the next few years, such as a program to collect, stock, transport and destroy ozone layer-depleting substances. This project will be fully implemented by 2013, he said.
The Montreal Protocol on Substances that Deplete the Ozone Layer is an international treaty designed to protect the ozone layer by phasing out the production of numerous substances believed to be responsible for ozone depletion. The treaty was opened for signature on September 16, 1987, and entered into force on January 1, 1989.
Taken from AIN