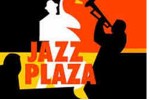 The 28th International Jazz Plaza Festival opens Thursday in Havana with a concert by Maestro Chucho Valdes at the centrally located Mella Theater.
The renowned Cuban pianist will offer tunes from his most recent music production, with new compositions and a version on a song by Ernestina Lecuona.
Considered a very popular festival, Jazz Plaza 2012 will include the participation of 57 jazz bands, 18 of which are from the United States, Brazil, Canada, Germany, Norway, Sweden, Spain, South Africa and Botswana.
Cuba will also be represented by Joaquin Betancourt and his Jazz Band, Sintesis, the National Symphonic Orchestra, Ruy Lopez-Nussa and La Academia, Bobby Carcasses, Rolando Luna and Jorge Luis Pacheco, among others.
The Festival will have different venues in the Cuban capital and will also include the 8th International Jazz Colloquium, which will be hosted by the ALBA-Culture Center under the theme: "Jazz on all Strings."