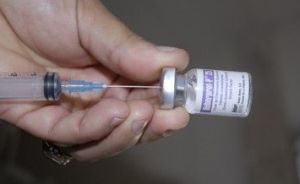 Some 70 patients in Sancti Spiritus province suffering from different carcinogenic pathologies are included in the various clinical trials developed in the Cuban central territory, as part of the treatment against cancer, disease which consitutes the first cause of death in the region.
The applied studies include different vaccines to counter non-small cell lung cancer in patients with malignant head and neck tumors, prostate neoplasm, and some others are tested in the treatment of metastatic and adjuvant breast cancer.
Hector Ruiz Calabuch, provincial coordinator of clinical trials, explained that these biotech products are Cuban-made and some of them are also applied in other parts of the world such as Germany and Canada.
"These clinical trials, and others applied in the territory, are not only tested in the Camilo Cienfuegos Provincial Hospital, in the capital municipality, but extend also to the primary health care," said the doctor.
Most of the drugs under test have shown remarkable efficacy in the persons included in the trials, who, mostly, have succeeded in prolonging their existence and improving their quality of life.