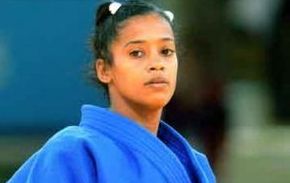 Dayaris Mestre and Serguey Torres were chosen best 2012 athletes in Sancti Spiritus.
Cuban judoka Dayaris Mestre and sprint canoer Serguey Torres were chosen as best individual sport athletes of 2012 in Sancti Spiritus. Volleyball player Rolando Cepeda and basketball athlete Marlene Cepeda were the best in the team sport category.
The announcement was made in the meeting that takes place every year in this territory between local media and the provincial sport board.
Torres was the only one to compete in the finals among the five local representatives to London 2012. He was placed 6th in the C-2 1000m race. Mestre was present in London as well, and was awarded medals in most of the 15 international competitions in which she participated, such as the silver medal won at the Grand Slam Tokyo.
Rolando Cepeda was key factor in the bronze medal win of the Cuban team at the World Volleyball League. In this event he was considered one of the world best hitters, and the Cuban team's most outstanding scorer. Marlene Cepeda was the leading figure of the Cuban team which was the Centrobasket Championship.
Wrestler Javier Dumenigo, who won both the Olympic classifying tournament and the Pan American Tournament, was chosen as best rookie of the year.
The other ten 2012 top athletes in Sancti Spirtus are Eglys Cruz Farfán (shooting), Yumari González (cycling), Yosvani Veitía (boxing), Amaury Valle (athletics), baseball players Yulieski Gourriel, Frederich Cepeda, and Ismel Jiménez, Yamilka del Valle (wrestling), Ariel Martínez (football), and Yamara Amargo (basket).
Sancti Spiritus best disabled athletes of the year were judoka Yangaline Jiménez, Dairon Rodríguez (long jumper), and Yoandy Ledesma (1500m runner).
[nggallery id=42]