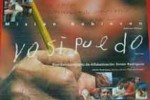 Cuban literacy method "Yo si puedo" (Yes, I can) brought about the graduation of a second group of Australian aborigines who learnt to read and write in their own language.
About 80 indigenous people, including those who recently concluded the course and those who graduated before, with Cuba aid, gathered this weekend, to announce the results in the town of Wilcannia, in New South Wales.
Many local and parliamentary authorities who attended the activity expressed admiration for the system used by those who have contributed to improve the social conditions of the community.
They also advocated for continuing that education process to higher levels, and extend that experience to other places with similar cultural backgrounds in Australia.
Along with those examples of gratitude to what they called Cuba's generosity, participants gave a warm farewell to advisor Jose Chala, who won the affection of the members of the community, after a year of work there.
The ceremony concluded with a choreographic show by children, who danced to the rhythm of percussion from two boomerangs and a melodious didgeridoo, a native wind instrument.  (Taken from PL)