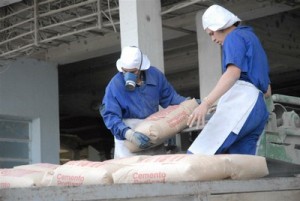 Nearly 3 000 bags of cement are transferred every day from the Siguaney cement factory in Sancti Spiritus, to the eastern Cuban provinces which were hit by hurricane Sandy.
---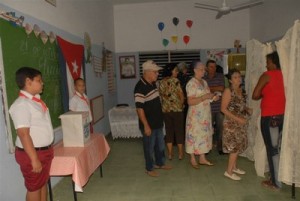 More than 40,000 voters in Sancti Spiritus province, in central Cuba, will return to the polls on Sunday in a runoff to elect delegates to the Municipal Assemblies of the People's Power.
---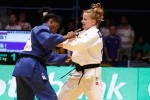 Cuban judoka Maricet Espinosa received the Ippon Trophy for her performance in the World Team Championship in Salvador de Bahia, Brazil, where her team won the bronze medal.
---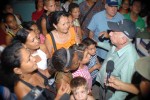 Cuban First Vice-President Jose Ramon Machado Ventura visited the municipalities of Cueto and Mayari in Holguin province, where he called for giving priority to restoring services to the population in the areas affected by Hurricane Sandy.
---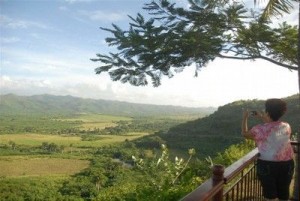 El Mirador is a sort of you-must-see spot in southern Cuba to recognize the landscape values ​​of the place. From la Loma del Puerto, the Valley of the Sugar Mills wears its Cultural Heritage of Humanity lineage, given by UNESCO in 1988.
---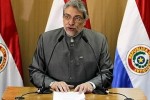 An Inter-American hearing to inquire about denunciations of human rights violations in Paraguay will be held on Thursday, November 1st, with the Federico Franco government as the accused.
---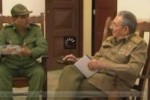 In Sancti Spiritus, Raul met with José R. Monteagudo and Teresita Romero, president and vice president, respectively, of the Provincial Defense Council.
---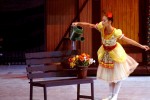 The XXIII International Ballet Festival of Havana kicked off this Sunday in the Avellaneda hall at the National Theater of Cuba, with a parade of all generations of dancers led by prima ballerina Alicia Alonso.
---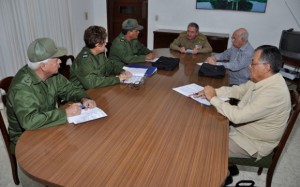 Cuban president Raul Castro visited the devastated areas in the eastern region of the island as well as the central provinces to assess the damages caused by Hurricane Sandy. Raul arrived in Santiago leading a group of top officials, including First Vice-President Jose Ramon Machado Ventura, VP Adel Yzquierdo, and several ministers, reported the National […]
---
Despite no incident was reported here while Sandy hit the Cuban eastern provinces, heavy rains have been falling in Sancti Spiritus since early this Friday morning. That's why, huge amounts of water dripped into the rivers.
---