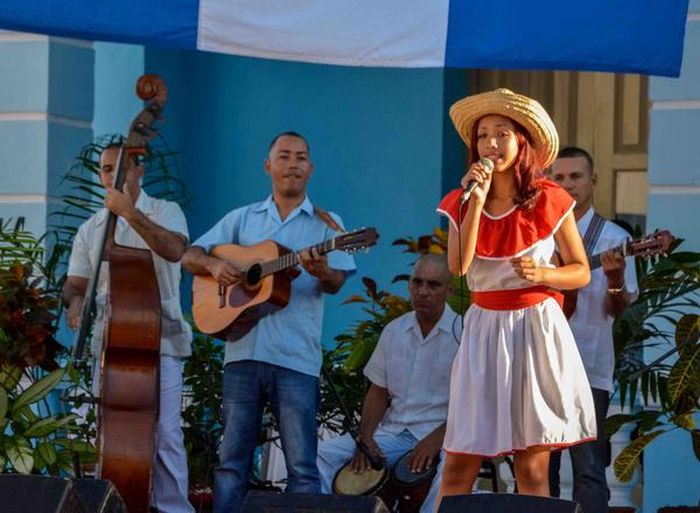 The eastern city of Las Tunas was chosen as venue of the celebration due to the results attained in all spheres of education during the last four years
Cuban First Vice-President Miguel Díaz-Canel presided over the main event of the celebrations for the Day of the Educator held in the eastern city of Las Tunas.
Díaz-Canel imposed the Order Frank País of First Degree to Alberto Salas
Rodríguez, methodologist of the Directorate of Education in Camagüey, and
Roberto Tamayo, of the Flores Betancourt Polytechnic, of the municipality of
Colombia in Las Tunas.
Dania Frómeta, from Guantanamo, and the girls Ana Cecilia Leyva, Martha
Serrano and Rafaela Guerra received the Frank País Second Degree Order,
imposed by Olga Lidia Tapia, a member of the PCC Secretariat.
Ariel Santana, a member of the Central Committee of the PCC and first
secretary in this province, handed over the José Tey Medal to workers from
Guantánamo, Santiago de Cuba, Camagüey and Las Tunas.
The stimulus was extended to families who gave their homes while the schools
recovering from the damages caused by Hurricane Irma last September.
The designation of Las Tunas as the central venue for this day is due to the
fact that the province was highlighted in the last four years by the quality
of education, teacher coverage, school attendance and retention, the Educate
Your Child program and the repair of schools, said Ena Elsa Velázquez,
minister of the branch.
Velázquez acknowledged that the provinces of Guantánamo, Camagüey and
Santiago de Cuba were also creditors of the status of Outstanding.
She congratulated the educators who work in Cuba and those who carry out
missions in other countries, the workers who support the teaching, those who
lead the children in the first ages, and those who work in internal centers,
special schools and in the facilities that welcome children without family
protection.
We feel committed to the literacy teachers that one day today in 1961 told
the leader of the Cuban Revolution, Fidel Castro, that he could count on
them for any mission, she said.