Flight 903 of the U.S. airline American Airlines (AA) landed on Wednesday at the Jaime Gonzalez International Airport of Cienfuegos, after more than 50 years without such service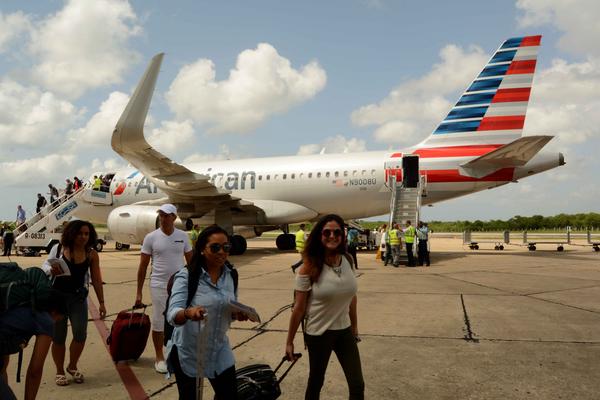 Traveling to Cuba on board the plane and with about 100 passengers was Fernand Fernandez, vice president of global marketing for the airline, who declared that with this arrival a gradual period of increase will begin, with more than 60 weekly AA flights to Cuban cities like Holguin, Santa Clara, Camaguey, Varadero and finally Havana, scheduled for November.
Galo Beltran, director of AA to Cuba, said that as of September 7, a
daily flight with a capacity of 160 passengers will be received in
Cienfuegos, since they seek to diversify opportunities in several Cuban provinces.
Boris Suarez, head of Cienfuegos airport, said that starting from
October 21 two weekly flights of American Silver Airways will be also received at the Jaime Gonzalez, from Fort Lauderdale, Florida.
With them, in addition to the usual two frequencies linking Cienfuegos with destinations in Toronto and Montreal, Canada, by Cubana Airlines, the Cienfuegos air terminal should double the number of operations and already has all the necessary logistics for the increase.