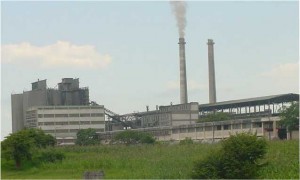 Cuba will have the world's fifth plant for incineration of harmful gases to the ozone layer, confirmed Elier Rodriguez, specialist of the project running in the central province of Sancti Spiritus.
The plant for Freon burning is being mounted on the Siguaney cement plant in collaboration with the United Nations Program for Development (UNDP) and is expected to be launched in January 2014.
UN Highlights Cuba's Protection of Ozone Layer
Rodriguez explained that Cuba will comply with the elimination of chlorofluorocarbons (CFCs) or Freon contained in refrigeration systems and air conditioning, which has been largely replaced in the country.
He said that through a rigorous automated control and strict security measures Freon incineration will start in ovens that will reach temperatures of over 1,200 degrees Celsius.
According to estimates, the plant is expected to burn 0.1 kg CFC per ton of clinker, at a rate of about 12 tons of gas annually.
According to the Ozone Technical Office under the Ministry of Science, Technology and Environment (Citma), Cuba has more than 130 tons of Freon 12 and 22 stored.
This office is responsible for coordinating and monitoring the implementation of the Montreal Protocol, aimed at destroying the substances that deplete the ozone layer.