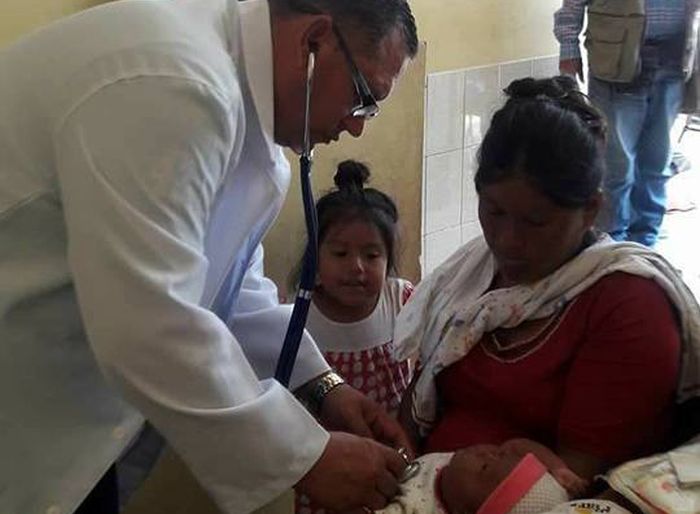 Specialists from the Cuban medical brigade working in the northern Peruvian city began today to reinforce the field hospital installed to take care of the victims
---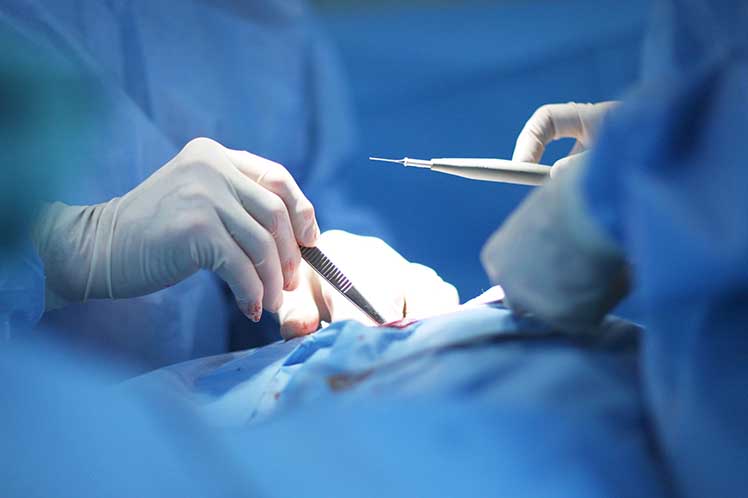 Doctors and surgeons from the U.S. and Cuba meet from today until next Saturday to discuss topics as the accreditation of services, announced in Havana organizers of the event
---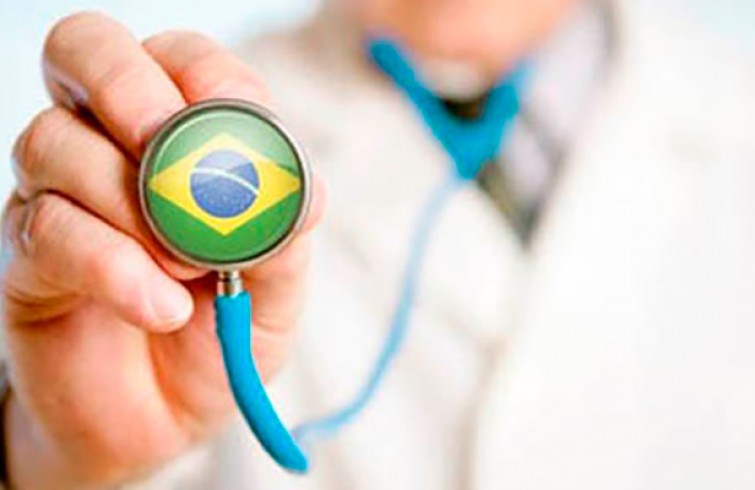 The contribution of Cuban physicians has reached 40 million Brazilians, particularly low income families. This fact has had a positive impact on the health indicators of that South American nation
---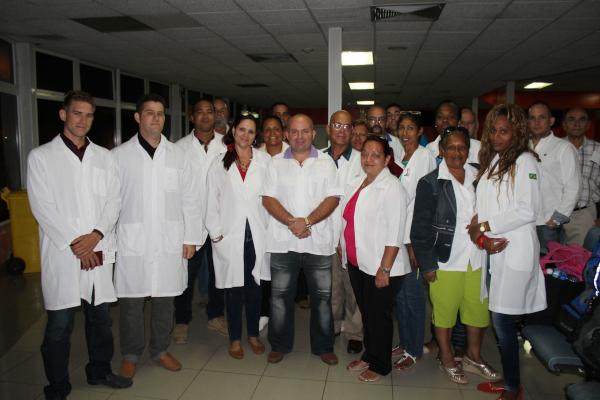 The Cuban medical brigade that arrived in Dominica to give solidarity assistance after the passing of Tropical Storm Erika begins working today in that Caribbean nation.
---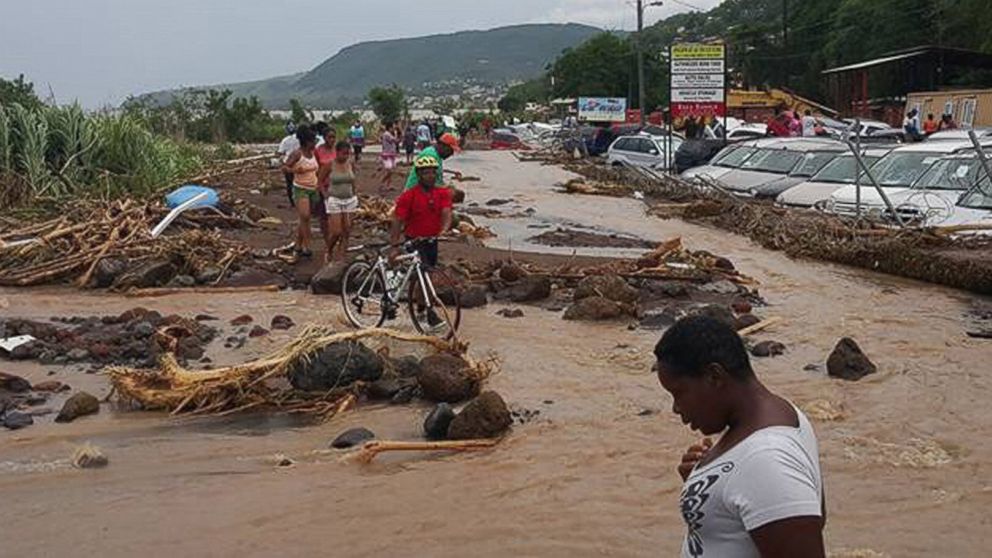 A Cuban medical brigade joined to assist people of the Commonwealth of Dominica affected by Tropical Storm Erika, which left 20 dead and more than 50 persons missing.
---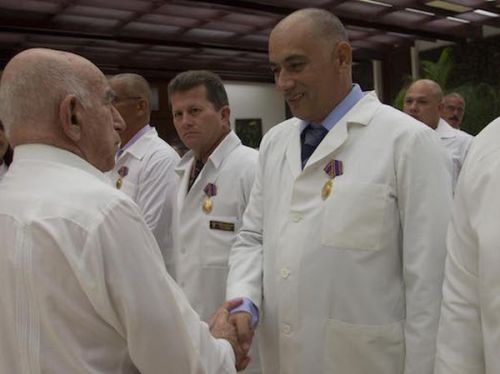 Cuba President Raul Castro sent a letter of recognition to the Cuban doctors who worked in African countries, acknowledging their altruism and courage.
---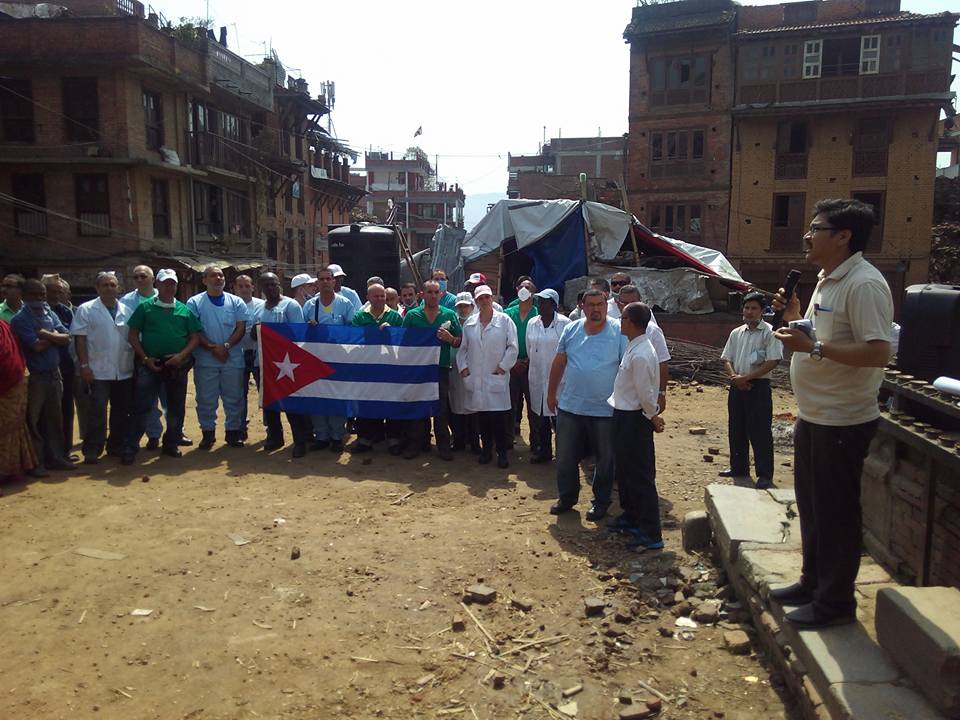 Cuban doctors in Nepal have already treated 2539 patients and performed 22 surgeries, reported @CubahelpsNepal
---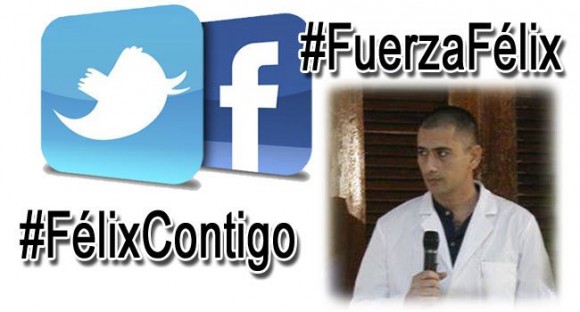 Messages of hope, encouragement, love and solidarity fill different social networking platforms to support Doctor Felix Baez, infected with Ebola in Sierra Leone. After the news of his transfer to the University Hospital of Geneva in Switzerland and the stability of his condition was made public, comments through multiple websites of the Caribbean nation and […]
---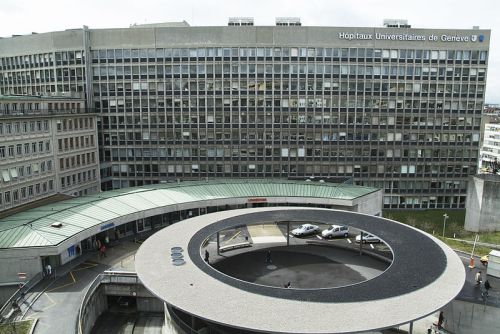 Cuban doctor Felix Baez Sarria, member of the Henry Reeves medical brigade in Sierra Leone, was diagnosed with Ebola and is now under treatment at a Switzerland-based specialized center, with no complications, the Cuban Health Ministry reported on Wednesday. The report published on Granma newspaper explains that on November 16, the Cuban doctor, a specialist […]
---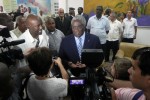 The President of Sao Tome and Principe, Manuel Pinto da Costa, ends today an official visit to Cuba, to strengthen bilateral relations.
---