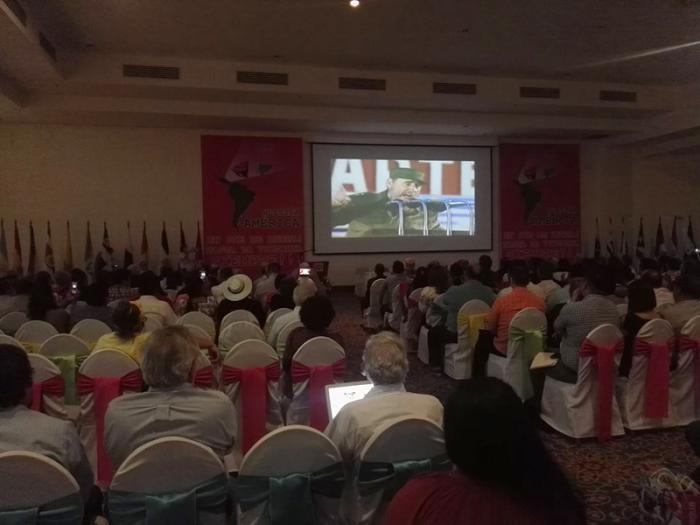 Over 300 delegates from 33 countries watched a video featuring fragments of Fidel's most famous speeches and images of his meeting with other regional leaders
---
Youth of Sancti Spiritus took part in a massive productive mobilization to pay tribute to Ernesto Guevara
---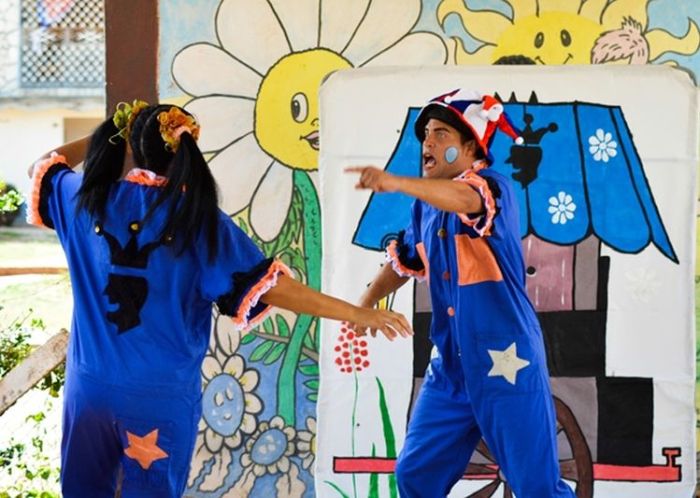 The Romerías de Mayo celebration is hosted by the eastern Cuban city of Holguin, and is attended by participants from 28 countries
---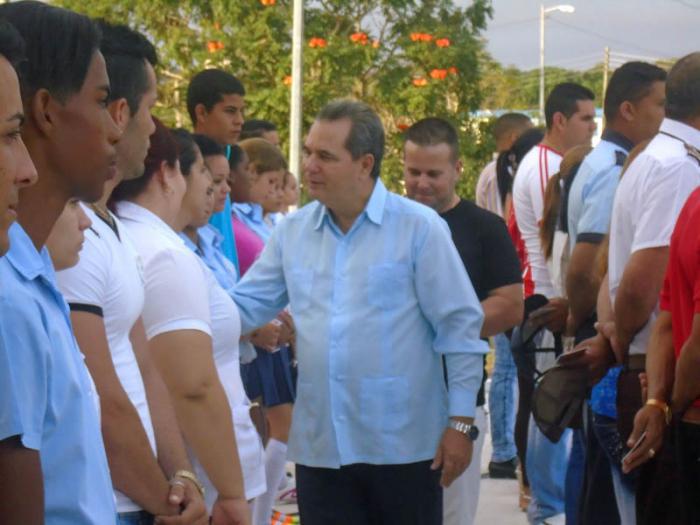 The significance of the Rebel Army's campaign in the former province of Las Villas under the command of Ernesto Che Guevara and Camilo Cienfuegos, is being recalled in several municipalities of Sancti Spiritus
---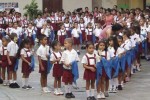 Over 4 500 children attending first grade of primary education in Sancti Spiritus, became members of the Jose Marti Pioneer Organization (OPJM).
---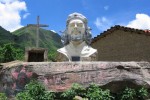 Tributes to the Argentine-Cuban guerrilla Ernesto Che Guevara begin today in Santa Cruz, and will run until Wednesday, Oct. 9, on the occasion of the 46th anniversary of his death in La Higuera.
---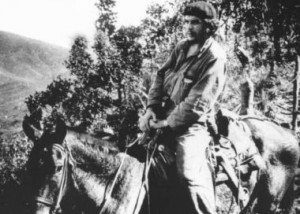 The constitution of the March 13 Revolutionary Group's Guerrilla Front at Escambray was marked on occasion of its 55th anniversary.
---
"How many of you have read Ernesto Guevara's original works?", was the question asked to the auditorium by Che Guevara's daughter, Aleida, in a meeting with university students in Sancti Spiritus.
---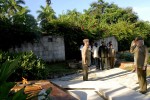 Commander of the Revolution Ramiro Valdes, stressed the validity of the ideology of Ernesto Che Guevara in the current struggle of the peoples of Latin America.
---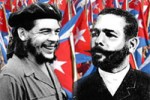 In an action of patriotic and revolutionary reaffirmation, all Cuban children and youths paid tribute to Cuban-Argentinean guerrilla Ernesto Che Guevara and Independence Hero Antonio Maceo in the anniversary of their birthdays.
---